Publications
Architectural Guide Collector's Edition
We are pleased to announce that the Collector's Edition of the award-winning Architectural Guide series by DOM publishers – co-authored by Lorenzo Kárász and Prof. Hans Geilinger – is now available!
This publication showcases 200 buildings from twenty-one different cities which have produced outstanding architecture in recent years. The authors are members of the global network Guiding Architects which is dedicated to the promotion of architecture, open spaces and urban development. Each of these critics based in Europe, the Middle East or the USA presents five Highlights and five Hidden Gems comprising both modern buildings and landscape architecture.
20 booklets in a slipcase
320 pages with 600 pictures
134 x 245 mm
ISBN 978-3-86922-266-0
Buy Collector's Edition at DOM publishers – Books Made by Architects
Article about Collector's Edition in the Spanish La Vanguardia Magazine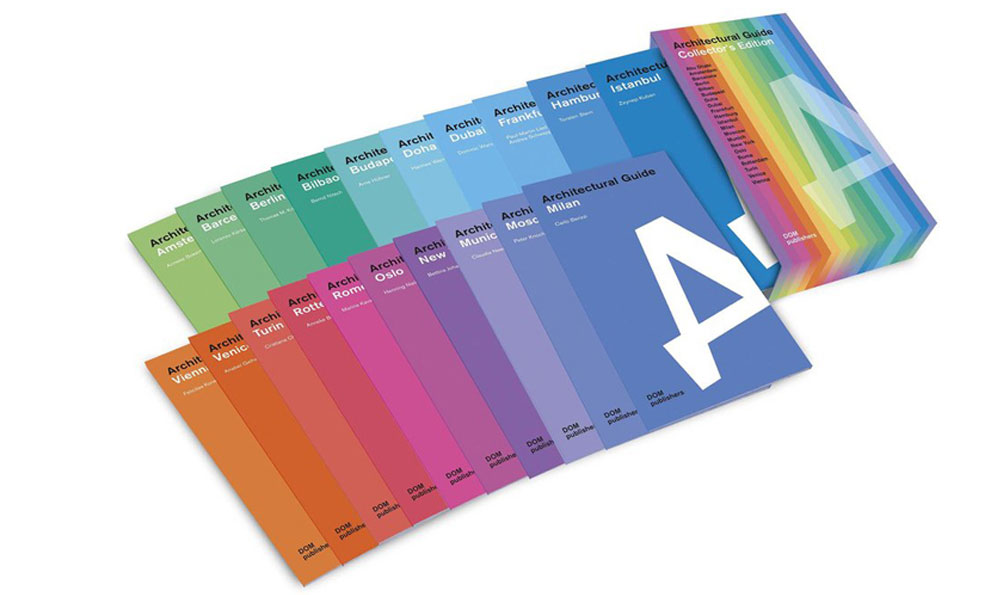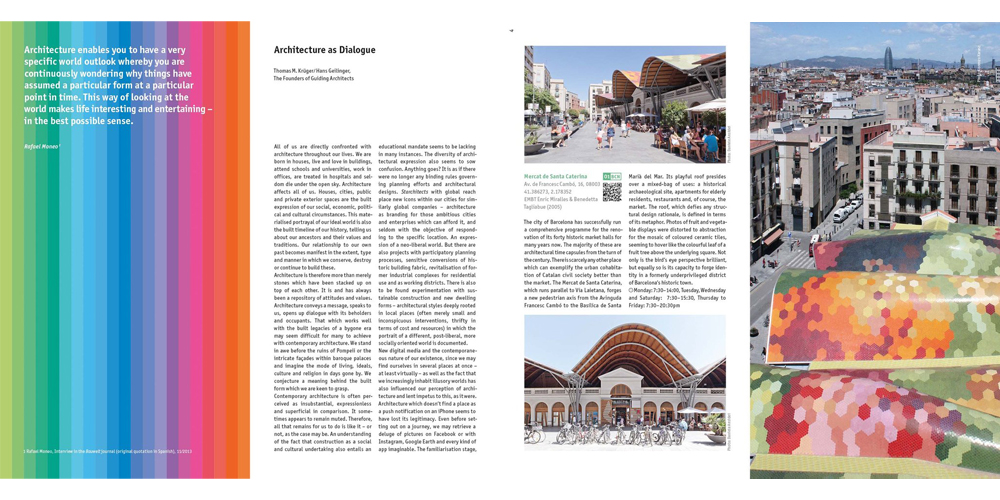 Journal articles (mainly in German)
Guiding Architects Blog
Together with our partners we regularly publish online articles in the NEWS section of the Guiding Architects Network and keep you up to date with all the latest architecture and urban design news, covering over 40 cities worldwide. We invite you to take a look!